Realising our client's expectencions by improving the way business connect with technology & technologies connect with each other
iBS was founded in 1995 and has rightfully been established as a steadily growing IT company, with a dynamic presence in the sector of integrated IT and Web solutions. The customer-oriented policy, that the company follows, has resulted in the establishment of long-term and successful collaborations. Our aim is to share our vision and the technology so that our clients will have the informatics tools to compete and win.
Our Key competitive advantages of iBS are:
Trusted Business Partner as we treat our client's projects with love and care.
Strategic Collaborations and Certifications from the largest IT brands.
Continuous monitoring of technological trends and developments.
Investment in R&D activities, and pioneering in the use of new methodologies and IT tools.
iBS has been specifically created to bring IT innovation to traditional commercial processes of IT companies. Because we are running online in terms of sales, serving, and developing, iBS does not have any travel, representative, or rental costs. This saves our budgets and lets us offer the most competitive rates, preserving the highest level of services provided, again confirming that iBS is the most innovative and digitally-advanced project.
Founded in 1995, iBS is a Greek-headquartered provider of IT Consulting, System Integration services, Custom Software Development, and hosting in Greek datacenters. For over 23 years we've been bringing custom and platform-based solutions to small and midsized companies in Shiping, Manufacturing, Traveling, Hospitality, Logistics and other industries. Athens International Airport, DHL, Niovis Shipping, Arkadia Foodstore, along with other influencers rely on our solutions in their daily operations.
With the background rooted in science, we build on our legacy knowledge and grow it in the areas of System Integration, Networking, Data Analysis, Collaboration & Knowledge Management, and Information Security.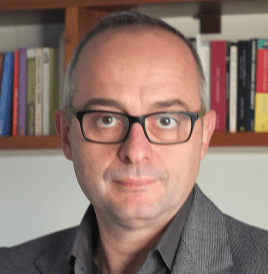 Antonio Koronios
Technical Manager
For more than 25 years, Antonio has been driving iBS' vision for excellence and innovation in IT integration and Software Development. His proven and effective planning and execution combined with his deep knowledge of global IT industry ensures that results are achieved and the team is inspired for the future.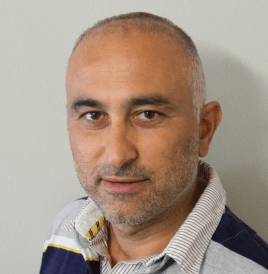 Yiannis Malkotsis
Accounts Manager
Yiannis has deep knowledge of both market and IT industry. For more than 25 years, Yiannis has been always ready to calculate, budget and forecast and review our financials. Tax preparation, payroll and balance sheets are his thing. Everybody at iBS feels safer having because of Yiannis.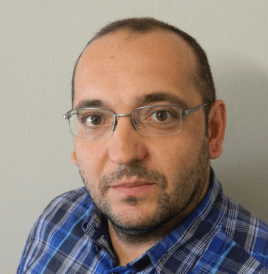 Alex Pantelidis
Supervisor IT Pro Services
Alex has been with iBS since 2005 integrating and supporting complex systems. Microsoft MCSE, MCSA, MCP, Storage & Data management expert. With more than 15 years' experience in the Information Technology industry makes him one of the company's main pillars.
iBS unites 10+ IT professionals and Software Developers today. Our multi talent team allow us to design and manage top-quality custom software development and IT services available worldwide and affordable for businesses of any size.
Respect
We are experienced in bridging the gaps between different cultures and business traditions. We work with our customers on the basis of respect for their local approaches and business practices while employing the advantages of globalization.
Responsibility
Not just words. iBS offers documents, references, artifacts, and other tangible evidence to verify its expertise; we never make unsupported claims.
Focus on Results
You will not feel any kind of difference wherever you are located. Depending on your requirements, complete project and progress information can be available around the clock.