We have accomplished various IT projects in various industries and sizes. System integrations, network connectivity, custom software development, WordPress sites, cloud services, we could say we got IT.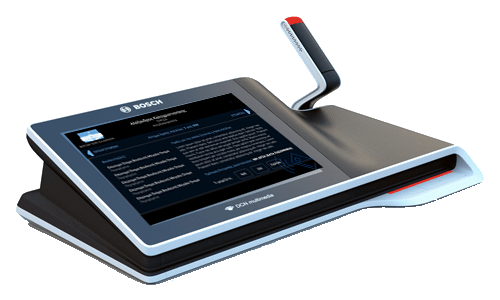 Electronic Voting
Client: Hellenic Parliament | Municipality of Athens
—
The development team of iBS designed and implemented for Bosch Dicentis Multimedia, Android applications for speakers' registration and parliament members' voting, in the Greek language. The progress of the speaker's registration and voting, displays in real-time on the system operator's screen, the presidium's screen, and if chosen, to any selected screen. When commencing the speakers' registration or/and voting, Parliament Members declare their intention to participate by using their magnetic card on the bench's unit – Bosch Dicentis Multimedia.
Speakers Time
Client: Hellenic Parliament | Supreme Court of Croatia
—
Designed and developed by the iBS development team Speakers Time, a lightweight windows software application, used to manage and display the available and running Speaker's time and Presenter's desktop screen to Hall's Display Monitors. With Speakers Time a design, document, or website can be presented, exactly as it displays on the presenter's screen—while it's happening to the chosen Hall's Displays Monitors. Voting results, statistics, infographics, and more can be presented from a 3rd party application without any issues.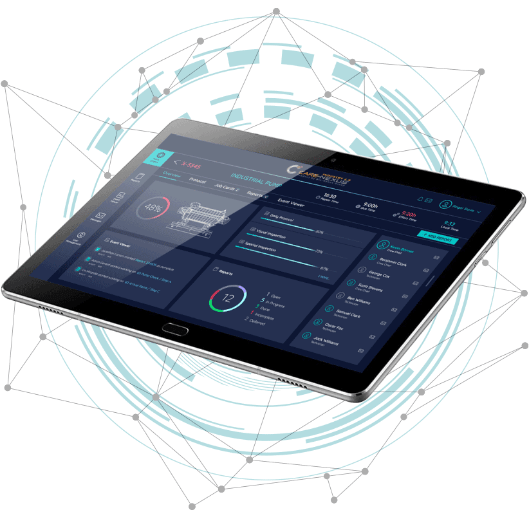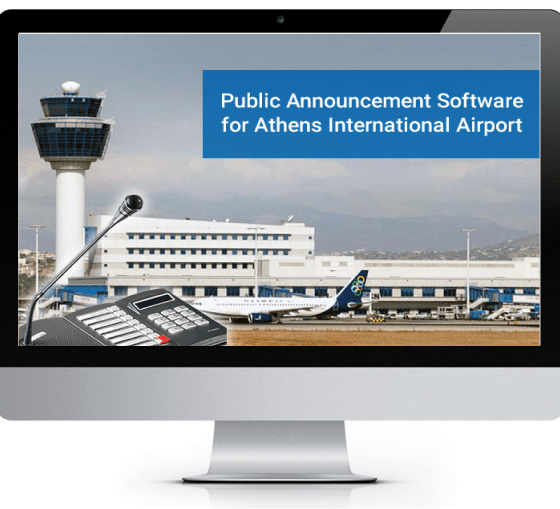 Custom software development
Client: Athens International Airport
—
The goal was to create a software application that would allow announcers to convert their text messages to voice messages (text2speech). These text messages would be combined with automated data given through the airport's data as flight details, zone numbers, and gates. The converted voice messages would be announced through Bosch Praesideo to the specifically defined airport zone. The list of identified challenges grew to include all the following to be addressed by the development team:
– Ease to understand Bosch Praesideo SDKs
– IT excellent knowledge
– Developing Secure Web Applications meeting Greek airports' requirements.
CSS implementation
Client: NN Hellas
—
CSS while it is simple to learn and get started with, it soon becomes problematic at any reasonable scale. There isn't much we can do to change how CSS works, but we can make changes to the way we author and structure it. In working on large, long-running projects, with dozens of developers of differing specialties and abilities, it is important that we all work in a unified way in order to—among other things—
– keep stylesheets maintainable,
– keep code transparent, sane, and readable,
– keep stylesheets scalable.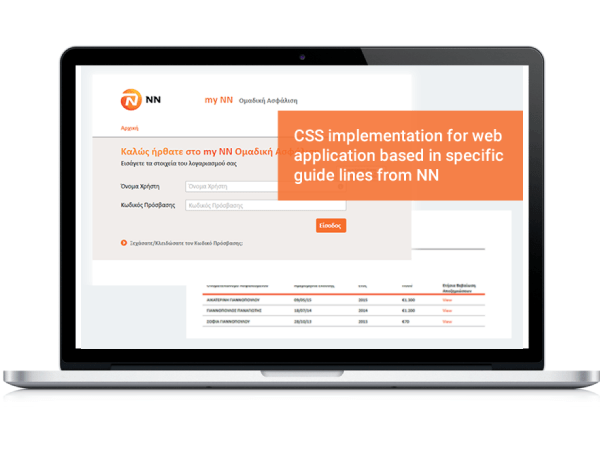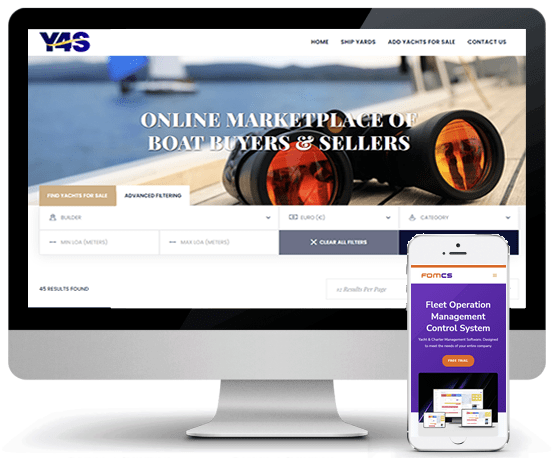 WordPress development
Client: ATLANTIS
—
We developed a suite of corporate websites, marketplaces, and B2B e-shops for the sales management of a software application about the yacht's management using WordPress and the Extra theme by Elegant Themes. The site moderators have simplified and complete control of the displayed articles on the homepage which was achieved by developing a Custom WordPress Template and by customizing the Divi Builder. Due to the big data, we implemented modern caching methods and lazy loading methods, along with various optimization techniques that were used to achieve fast loading of content. Finally, the front-end was modified using CSS code according to the specifications of the customer for a user-friendly and smooth appearance.
Interested In

Our Projects?
Use the below form to send us a message and we'll get back to you soon!