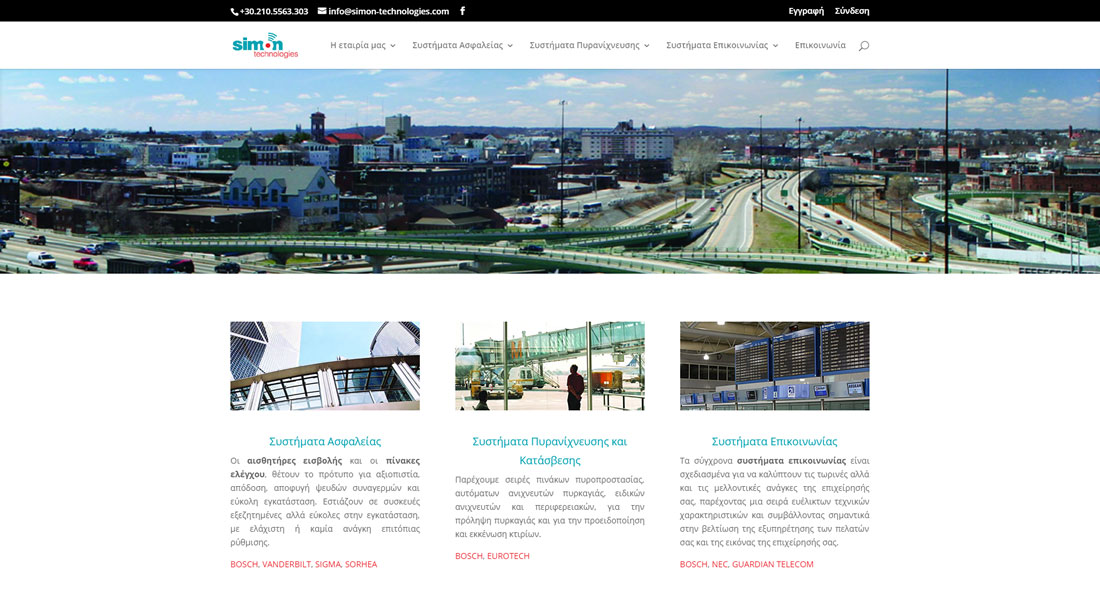 Corporate website, simon-technologies.com
SIMON TECHNOLOGIES S.A. (simon-technologies.com) offers complete solutions in Communication and Security systems for more than 25 years. Official partner of companies like BOSCH, VADERBILT and NEC. Operates in Greece and Balkan countries.
We carried out the complete re-development of its corporate website www.simon-technologies.com using WordPress. Visitors have the ability to find all necessary information about its products.
200+ online websites today
running in our cloud hosting infrastructure located in Greek datacenter and still growing
23+ years in IT business
exciting journey from the dawn of networking systems to the connected world
600+ completed projects
for happy customers from over 5 countries including industry leaders as well as SMEs