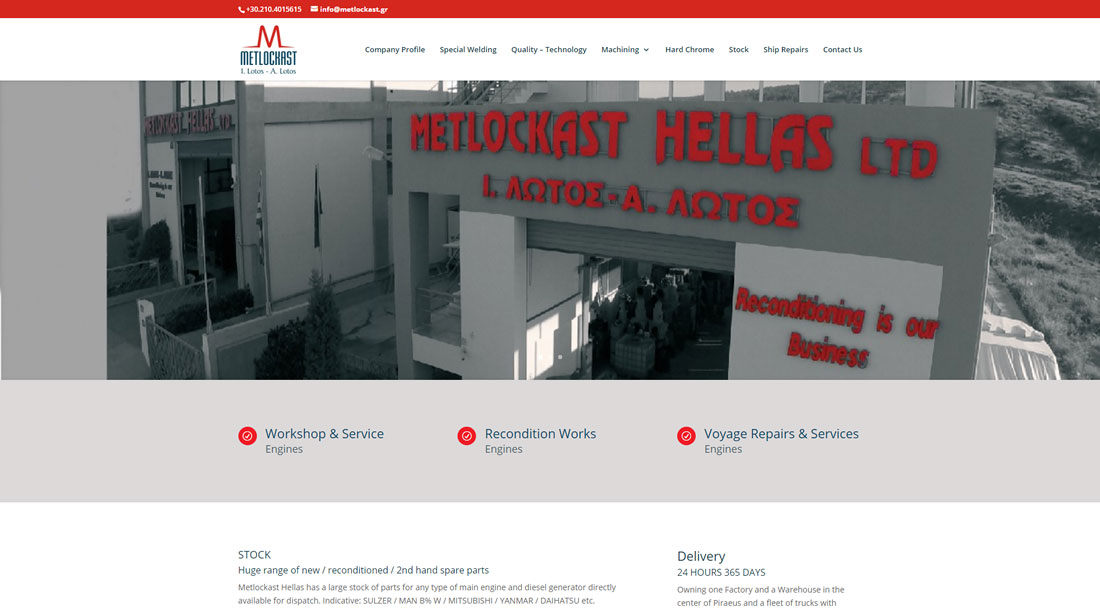 Website for Metlockast HELLAS
Metlockast HELLAS (metlockast.gr) is a well known company operating in welding, renovation, sales and general ship repairs. It offers its services in shipping and heavy industry for more than four decades.
We undertook the development of its website using WordPress. We took care for the integral technically production of all web-pages following today's web standards.
200+ online websites today
running in our cloud hosting infrastructure located in Greek datacenter and still growing
23+ years in IT business
exciting journey from the dawn of networking systems to the connected world
600+ completed projects
for happy customers from over 5 countries including industry leaders as well as SMEs