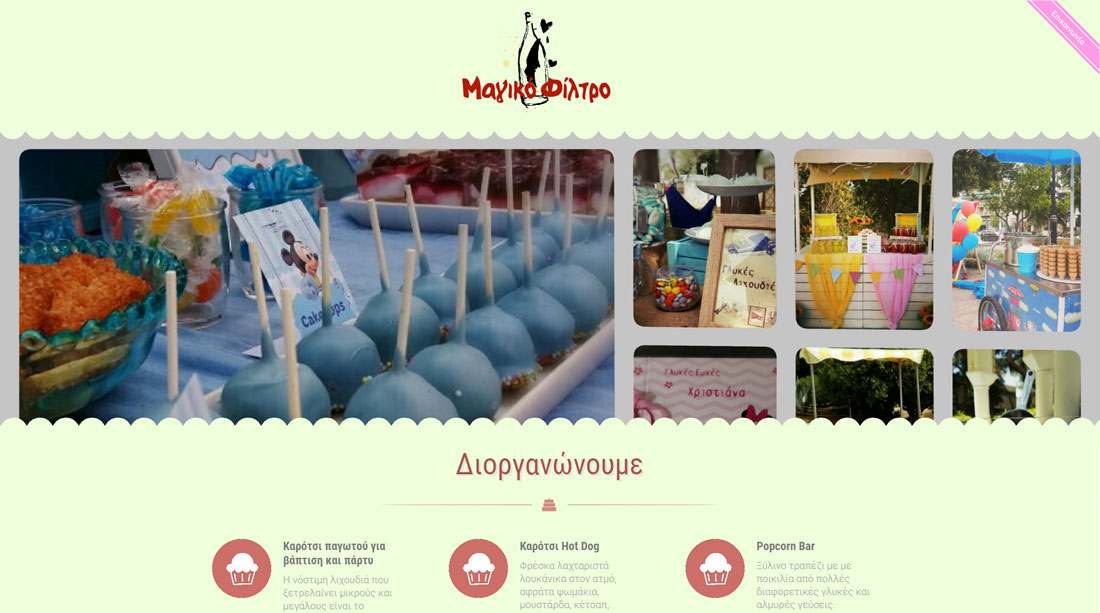 Wedding Planner Magiko Filtro
Magiko Filtro is here to organize your Wedding, cristening, kids party as well as your company event, with innovative ideas and modern aesthetics.
Utilizing the capabilities of WordPress and in conjunction with the analysis, design and programming services offered by iBS, we achieved in short time the upgrade of magikofiltro.gr from the old content management system. There was excellent performance yield of the available budget including the implementation of all new characteristics that were requested by the customer.
200+ online websites today
running in our cloud hosting infrastructure located in Greek datacenter and still growing
23+ years in IT business
exciting journey from the dawn of networking systems to the connected world
600+ completed projects
for happy customers from over 5 countries including industry leaders as well as SMEs